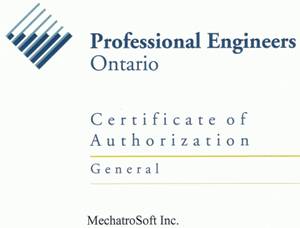 Welcome to MechatroSoft. We are always looking for challenging projects. We want you to challenge us with your most difficult and complicated projects. Whether it is technically challenging or it is commercially challenging, we do not easily quit or compromise in meeting those challenges. We have done numerous challenging projects in the past, and we are confident that we will be able to come up with the best acceptable solution for your projects as well. We keep a running tally of our top ten projects. Given below are our current top ten that has earned us recognitions and appreciations. Our knowledge and accomplishments can be assessed from the versatility of these projects. As prominent projects come up, and hopefully the next one is yours, we will list them in the top ten projects during the next revision of this list. Here is the current top ten list:
Blood Analyser - Highly automated medical device for blood analysis
Duct Flowmeter - Anemometric hand-held flow measurement device for the duct flow application (HVAC).
Vent Flowmeter - Anemometric hand-held flow measurement device for ceiling vent application (HVAC).
Pulmonary Function Tester - Smart breathing apparatus for measurement of lung contents and constituents.
Copier / Printer - Large industrial integrated digital pressroom equipment for publication industry.
Color Laser Printer - Technology Transfer project to take laboratory results to commercialisation.
Drug Packaging Machine - Automated high-speed, pick-n-place caplet and solution packaging equipment.
Material Handling - High Speed, high-capacity ore and mineral conveyor for extremely harsh environment.
Fertility Monitor - Handheld personal medical device for disposable sample, ovulation monitoring.
Cardiopulmonary Stress Tester - Smart technology device for monitoring heart conditions under stress.
As can be seen from above, we do work across industry sectors. Our strength is not only in our broad exposure in various industry sectors, but also to quickly assimilate and adapt to the requirements of your organisation to the regulations and necessities of these sectors. We follow rigorous Project Management Principles in carrying out all of our Projects. We follow this to keep our clients abreast of the progress, risks and strategic directions of the Project.
With our ever increasing vigilance of the state-of-the-art technologies, we are able to advise our clients at all times about the patentability (or the lack of it due to existing patents) of various aspect of their projects. We also assign all Intellectual Property rights to our clients when we work on their projects even if the idea was originated by us while working on their specific projects.
We are extremely cautious about the public safety aspects of the projects that we work on. Not only we do our engineering work proactively, on our clients behalf, to ensure that all compliance requirements are met, but most often we far exceed them.
We are an organisation that works with high ethics, as is required by the Certificate of Authorisation issued by the Professional Engineers Ontario.
If you have any question related to a project that you would like us to take up on your behalf, please Contact us without hesitation. We do not bill our prospective customers for initial project feasibility discussions.